Upcoming Events
---
Come Join us for the 2019 Saxe Gotha Golf Tournament at the Golden Hills Country Club.
Time: 10:00 am Registration, 11:00 am Shotgun Start
Format: 4 person Captain's Choice
Cost: $75/person OR $300/4-person team
Prizes: Hole in One, Longest Drive & Closest to the Pin
Fellowship Dinner follows on the patio by the Golden Hills Clubhouse with raffle and prizes awarded. All proceeds benefit SGPC to help reduce building debt. Make checks payable to SGPC with GOLF noted. Come join the fun!
---
Our
Confirmation Class of 2019
were confirmed together at the 11:00 am traditional service Sunday, April 14. Two students were baptized that day - Robbie Baerwalde and Connor McIntyre. Two other students from this class will be confirmed in the AWE service on Sunday, May 19. These students are Delaney Lutz and Eli Gannon.
Elementary Choirs and Club 45 will NOT meet on April 14 or 21. We will resume normal programming on April 28.
---
Compassion Sunday, April 29:
We are looking for current sponsors that would be
would be willing to talk about their experience during the Minute for Mission on April 29.
Please contact Pete Eckert if you are interested:
peteeckert53@gmail.com
.
Senior Adult Dinner & LCCS Concert:
Friday, May 10 at 6:00 pm in Room 151
followed by the LCCS Concert at 7:30 pm in the Sanctuary. Dinner $8/Concert $12 to be paid separately at the door. Reservations require by Tuesday, May 7. Contact Brenda Platzer at 803-356-1807 or email
aplatzer@windstream.net
or Pansy at 359-7770, ext. 11. Tickets for the LCCS Concert will also be available at the door.
---
Children's Summer Event Registration
Vacation Bible School: "In the Wild" will be held June 24-28, 2019.
Summer Church Events:
Summer Kids Camps:
Registration Now Open! (Ages 3-11)
Our SGPC summer camps continue to be a big hit for the children in our community each summer. Kids play and learn about art, basketball, soccer and much more! We welcome the children of SGPC members, as well as any children in the community who are not a formal part of Saxe Gotha Presbyterian. So make plans to join us this summer for a LOT of FUN in a very wholesome, Christian environment!
---
Save-the-Date: Church Yard Sale: July 27.
Trip to Israel:
Have you ever longed to walk where Jesus walked? Then, please attend an informational meeting on Thursday, April 25 at 7:00 pm (MB, Library) to learn more about a trip to Israel in November 2019 that will strengthen your faith and expand your horizons. No obligation required to attend this informational meeting. For more information about the tour, please go to:
http://Faithbasedexpeditions.com
and in the upper right corner under tour code type BE1119BJ.


Would you like to be a part of Stephen Ministries?
Stephen Ministry is a one-to-one lay caring ministry that talks individually with those that are in need. If you would like to become a Stephen Minister please email Renee' Starnes at
Rstarnes@saxegotha.org
or call 359-7770, ext. 37 to sign-up. Your experiences and compassion are gifts to be shared.
Substitute Bus Drivers Needed
- We are looking for substitute bus drivers for
the Saxe Gotha Child Development Center. A CDL license is required, but Pete Eckert and Tony McCluney are happy to train new drivers. In addition to serving as a substitute bus driver, there are many other opportunities to serve by driving a church bus. For example, we would love to have you volunteer to drive the bus for Migrant Ministry this summer. Contact Pete Eckert if you are interested:
peteeckert53@gmail.com
.
---
Memory Café: April 25, last Thursday of the month, 10:30-11:30 am in the Light
House Atrium) provides a gathering place for friends with Alzheimer's (or other dementias), along with their caregivers and families, to relax and enjoy socialization, refreshments, discussion and Christ-centered encouragement. Contact Jennifer Dever:
jdever@saxegotha.org
or 359-7770 if you are interested in volunteering or attending.

Nailbenders
:
Meet at 8:00 a.m. (Second Saturday of the month) at the Chick-fil-A at 5560 Sunset Blvd., then leave from there to assist individuals in need. Everyone is welcome to help! Contact Keith Hall with questions:
Nailbenders.sg@gmail.com.
Drive Thru Prayer:
(May 21, 3rd Tuesday of the month) 7:15-8:15
am, SGPC Parking Lot. Join together as we love and support community members in need of prayer. We will need prayer warriors, enthusiastic sign holders and traffic directors.
In April, it rained the whole time but we still had 14 cars that stopped and 7 church member volunteering. Two cars had stopped the previous month and wanted to tell us about the positive results prayer had in their lives.
We are looking for more people to help because two of our regular volunteers are no longer available due to scheduling conflicts
.
To Volunteer, contact Loretta Gobbel at 319-4608 or Pete Eckert at 608-9835 or email
missions@saxegotha.org
.

Amazon Smile:
Did you know that when shopping Amazon they
will make a donation to Saxe Gotha that will go towards Debt Free in Three, with no additional cost to you? The only requirement is to go through
smile.amazon.com
instead of Amazon.com and choose Saxe Gotha as your charity of choice. AmazonSmile is the same Amazon you know. Same products, same prices, same service, but with each purchase you help reduce the debt.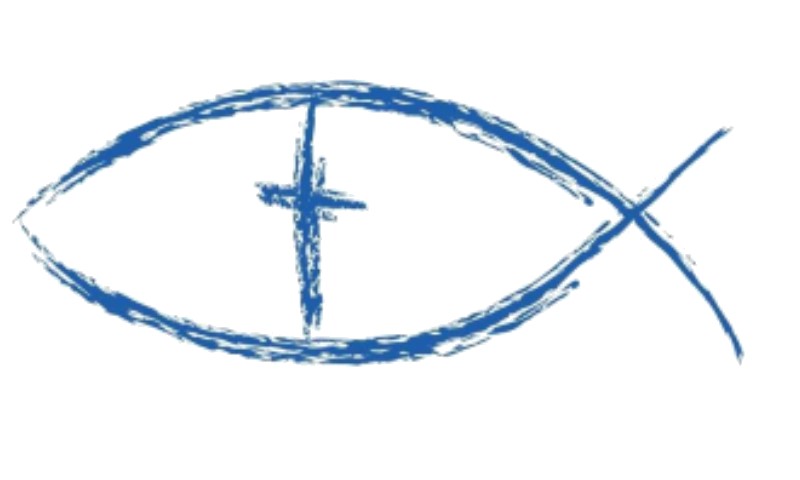 F.I.S.H Teams: 4/28: Team 2, 5/5: Team 3, 5/12: Team 4, 5/19: Team 5, 5/26: Team 6.


Lexington One Backpack Program: (Club 45 is packing on Sept. 30)
Saxe Gotha partners with Lexington School District One to support the Backpack Program. As a partner, we fill backpacks and send them to schools for weekly distribution to children who have great need. Each child identified as having need receives a backpack filled with child-friendly, nutritious, easy-to-open food to last over the weekend.
Items Needed for Backpacks:
juice boxes
cereal/granola bars
snack crackers
single serving cereal boxes/bowls
raisins
peanut butter
fruit cups/pouches (please no applesauce cups)
pudding cups
oatmeal packets
If you, your family, SGPC circle or small group is interested in donating food or packing bags to assist with this Lexington One effort, please contact Holly Waldrip (
waldrip@sc.rr.com
). Also, you can place donations in the blue bin in the church main office. Thanks for caring for children in need in our community!
Sermons Available Online: To listen to past sermons, please go to www.saxegotha.org/media.

Saxe Gotha Library: For a complete listing of the titles in the Saxe Gotha library, please click here.