Upcoming Events
Kirkin' O' The Tartan:
Sunday, October 1st at 11:00 am. Join us in the Sanctuary as we celebrate Saxe Gotha's 35th anniversary and the heritage of our church. This One Service Sunday features special music by The Palmetto Pipes & Drums.
A church picnic will follow after the service in the gym. We ask each family to bring a dish to feed your family PLUS 3 others as follows below (based on first letter of last name):
A-O: Sides (Casseroles, Vegetables, Starches, Salads)
P-Z: Desserts
RSVP by September 17: SGPC Main Office 803.359.7770 or
Volunteer to help set up and/or clean up: Contact Jennifer Gibbons.
---
Annual Saxe Gotha Fall Festival:
Sunday, October 29 (4:00 - 6:00 pm). Trunk or treat,
cakewalk, carnival games, Choo-Chee the Train and inflatables! Wear your favorite costume! Free Event! Open to the Community! To volunteer, please contact Lori Lowman at
llowman@saxegotha.org
or 359-7770 ext. 28.
---
Saxe Gotha Debt Free in Three Golf Tournament:
Friday, October 13th,
Windermere Golf Club. All proceeds benefit the Debt Free in Three campaign.
Click here to register.
Contact Gable Dulin with questions:
gabledulin@yahoo.com
. Please register by Sept. 30th.
Click here to register.
Click here for the sponsorship form.
To pay online, please use the following link:
https://www.easytithe.com/f/f2.asp?formid=59ef7cdb-5248-4c5d-9c2e-1c9cfe1e356b
---
Senior Adults Movie Night:
Thursday, September 21, 2017 at
5:00 p.m. in Room 112-113 in Light House. Movie: Rooster Cogburn, starring John Wayne and Aubrey Hepburn begins at 5:00 p.m. Bring appetizers or desserts to share with friends. Popcorn, iced tea and water will be provided.
NOTE:
We will have normal classroom chairs, but feel free to bring a more comfortable chair with you. Reservations not required.
October is Pastor Appreciation Month
, please
click here
to see
some ideas for supporting our pastors.
Hurricane Relief:
If you would like to give to Hurricane Relief,
please donate to Saxe Gotha's Mission Initiative Fund by writing the check to Saxe Gotha Presbyterian Church with "Hurricane Relief" on the memo line. We are not gathering items such as food and clothing at this time.
---
It's time for Football Frenzy!
Most of you are aware of the Flamingo Flock fundraiser. Your friend makes a donation to a worthy cause and suddenly 15 or more plastic pink flamingos appear in your front yard.
Click here for the flyer
.
In support of the Debt Free in Three campaign, the youth here at Saxe Gotha have decided to expand on this concept and take advantage of the college football rivalry that exists here in Lexington. So instead of pretty pink flamingos, you can have rival college football signs placed in your friend's yards. For just a small fee, your die-hard Clemson fan can wake up to Carolina football signs covering their front yard.
We currently offer Carolina, Clemson and Georgia signs. Not the school you're looking for? Don't despair! We are happy to create signs for the school of your choice. All questions can be sent to:
sgpcfootballfrenzy@gmail.com
.
---
Wednesday Night Dinners are back! Dinner at 5:30 in the gym and classes at 6:30.
We have a number of Adult classes on Wednesday nights, Sunday nights and Monday mornings. Sunday night classes kick off on Sept. 17th. Please click here for the full listing of
Adult Classes
. For the children's/youth ministry class, as well as some multi-generational classes, please click here:
Children's / Youth Classes
.
Part-time Kitchen Help Needed: Contact Alisha if interested:
Upcoming Fall Events:
Middle School Fall Retreat, Sept.22-24. (Camp Greenville-)
RBHS vs. LHS tailgate, Friday, September 29.
High School Fall Retreat, Nov. 11-12 (Awanita Valley-Register by Oct. 8.)
SPLASH - Sunday Morning Worship for Kids: NEW!!!
(8:30) Only 4's and younger will go to nursery for worship.
(11:00) 4s, 5s & 1st graders will be dismissed from worship services & picked up in Rm. 205.
Weekly Before School Student Ministry Small Groups
meet on
Wednesday mornings. Starts Sept. 6th!
Middle School
-
6:45 - 7:45 am at Joel's house (108 Arnwood Court, 29072). Shuttle to school is available for middle school students. RSVP to:
jbrantner@saxegotha.org
. Breakfast is available-no cost.
High School
- 6:45 - 7:45 am at Chick-fil-A (across from church). Students need transportation to and from small group. You will have time to purchase your breakfast.
F.I.S.H. Teams:
9/24: Team 3
---
Lexington One Backpack Program:
Saxe Gotha will be partnering with Lexington School District One to support the Backpack Program. As a partner, we will help fill backpacks and send them to schools for weekly distribution to children who have great need.
Each child identified as having need will receive a backpack filled with child-friendly, nutritious, easy-to-open food to last over the weekend.
Items Needed for Backpacks:
juice boxes
cereal/granola bars
snack crackers
single serving cereal boxes/bowls
raisins
peanut butter
fruit cups/pouches (please no applesauce cups)
pudding cups
oatmeal packets
If you, your family, SGPC circle or small group is interested in donating food or packing bags to assist with this Lexington One effort, please contact Holly Waldrip (
waldrip@sc.rr.com
). Also, you can place donations in the blue bin in the church main office. Thanks for caring for children in need in our community!
---
Upward Basketball and Cheering- Boys and Girls K5-6th grade.
Evaluations in late October. First practice will be the week of November 6th. All games are played on weeknights and practices are held on Saturday. For additional details: www.saxegotha.org/recreation-health or call Terry at 803-331-1622 or Pete at 803-608-9835.
Walk for Life:
Please join our Saxe Gotha Aerobic Angels at
Spirit Communications Park on October 14. To register, go to
WalkforLifeColumbia.org
, team name: Saxe Gotha Angels.
Cardio for the Cure: Please join our Saxe Gotha Aerobic Angels on Saturday, October 21st at 9 am in the Welcome Center for a special aerobics class. The class is appropriate for all levels. A $5 donation will be accepted. All money collected will be donated for breast cancer awareness.
If you like to knit, or would like to learn to knit, we invite you to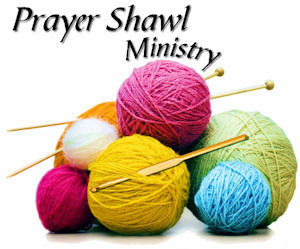 join the Prayer Shawl Ministry group. Meets on the 1st & 3rd Thursdays of the month (will meet on Thursday, Sept. 7th) in the Main Building, Room 154 from 10-11:30 am. Questions? Please call Polly Askew at 803-359-7263.


Sermons Available Online: To listen to past sermons - www.saxegotha.org/media.
Stephen Ministry
is our congregation's one-to-one care
giving ministry. These connections are confidential and matched up by gender. God works through Stephen Ministers to plant a seed of hope and healing in a person whose life seems barren and forlorn because of crisis or tragedy. What do Stephen Ministers do? These individuals listen to people in need, explore feelings, pray, share Christ's love, maintain confidentiality, and attend to the care-giving process, while leaving the results to God. Stephen Ministers have big hearts. If you are feeling unloved or need a friend, contact Jon Myers at (803)727-0322, referral coordinator for men, or Carol Perrin at (803)917-6690, the referral coordinator for women. Please know that your identity and requests are kept confidential.
Nailbenders meet at 8:00 a.m. (Second Saturday of the month) at
the Lexington Chick-fil-A (5560 Sunset Blvd.) then leave from there to assist individuals in need. Everyone is welcome to help! Contact Keith Hall with questions: Nailbenders.sg@gmail.com..