Upcoming Events
Saxe Gotha's 24th Operation Turkey:
Nov. 21 from (3:30 - 8:30 pm) and Nov. 22 from (10:00 am - 1:00
pm).

You Can Serve Others By:
Donate money to purchase foods
Cook/Slice Turkeys and deliver to church by Wed. at 6:00 pm
Help with Food Preparation and Kitchen Duties on Wed. afternoon (3:00 - 8:30 pm) or Thurs. morning (8:30 - 10:00 am) for plate preparation and from (10:00 am on) to assist with clean-up
Deliver meals to the needy on Thanksgiving morning (10:00 am - 1:00 pm)

Wednesday Night Dinner at 5:30 and Classes at 6:30:
Wednesday Night Dinner and Classes will resume on Jan. 9.
---
Congregational Meeting: December 9 following the 11:00 am Traditional Service.

---
Lessons & Carols Service:
Sun., Dec. 9 at 11:00 am (Sanctuary). Join the Saxe Gotha Choirs, Ensembles & Musicians as we sing Christmas carols.
Christmas Service Project:
Sun., Dec. 23-Sunday School will be at 9:00 a.m. then all services come together for a brief message at 10:00 am followed by a service project at 11:00 am.
Christmas Eve Services:
Mon., Dec. 24, at 4:00 pm (Families), 5:30 pm (AWE Contemporary in LH); 7:00 pm (Traditional). Childcare is provided at the 4:00 pm and 5:30 pm services.
Dec. 30 Worship:
Traditional Services at 8:30 & 11:00 am. Contemporary Service at 10:45 am. Sunday School at 9:45-10:30 am.
Church Offices will be closed on December 24, 25 and 31.
---
Youth
Ski Trip:
Dec. 27-29, Winterplace, WV. Early bird registration is
Nov. 1 - 14 ($200). Regular registration is Nov. 15-22 ($225). $75 deposit required.
Click here to register online.
Final payments are due Dec. 7.
---
Amahl and the Night Visitors Musical

Friday, Dec. 14 and 15 at 7:30 (Saxe Gotha Light House)
This musical tells the story of the Three Kings who visit a poor, crippled boy and his widowed mother. This is an exciting production for us at Saxe Gotha. It is unique that we have a young man playing Amahl and his actual mother playing the role of his mother! Our stage director has worked internationally, and members of the USC voice faculty will be involved in this unique Christmas performance. You do not want to miss this family friendly event!
Tickets will be available for $5 one hour prior to the musical or may be purchased in advance online:
---
Join us for a fun day of celebrating our Next Gen Family here at
Saxe Gotha.
This fun day begins on Sunday, Dec. 2 from 9:45 -10:30 am in the gym for the
Children's Christmas Celebration
with the SNL preschool choirs performing. We ask that all parents bring a breakfast item to share, drinks will be provided.
In the afternoon, we are asking our entire church family to walk with us in the Next Gen sponsored float in the Lexington Snowball Parade. The parade begins at 3:30 pm, so plan to meet around 2:45 pm to line up...more details to follow! If you have leftover Halloween candy (please make sure it isn't Halloween wrapped), we will gladly take it to hand out in the parade, just give that to Lori Lowman!
Immediately following the parade, join us back at the Lighthouse for a chili dinner with all the fixings and some neat family activities. This is a drop in, but reservations are requested:
---
Love-A-Family: Spread Christmas love by purchasing gifts for a local person or family in need. The trees will be up in the
Narthex and the Light House on Sunday, Nov. 11. The last day to bring the gifts to church is Sunday, Dec. 2. Gifts should be wrapped with the back copy (green flower) securely attached. Please fill out your contact info on the top copy (red flower) and leave that in the small bag near the tree. You can leave the gifts under the tree or in the reception area of the office. If you have any questions, please contact Kathy Seymour at 920-7385
Bike and Riding Toy Collection:
We will also be collecting used (we will gladly accept new) bicycles and riding toys. With childhood obesity on the rise, parents are being urged to get their kids outside to play. Health experts are telling parents to get their kids away from the TV and video games for some fresh air and exercise and we can help the cause. If your children or grandchildren have a used bike or riding toy that they would like to donate, please contact Kathy Seymour at
4kathys@gmail.com
or 920-7385.
---
Love Offering:
We will again collect a Christmas Love Offering for
the SGPC staff members this year on Nov. 25, Dec. 2 and Dec. 9. The envelopes are in the pews and can be turned in to the offering plate or church office. If you would like to make a contribution, please use the Love Offering envelopes and/or note in the memo line of personal checks "staff love offering".
Thank you for all that you do in support of our church employees in recognizing their dedication to the mission of Saxe Gotha.
---
YAM Events:
Chili and Cookie Service Night: Join us Mon., Nov. 26 to make cookies for college students' care packages. Meet at 6:00 pm in the Main Kitchen. Contact Jenny Andrews at 336-847-0903 for more info.

YAMs Friendsgiving Dinner will be held on Sat., Dec. 1 at 6:00 pm at John and Elizabeth Sturgis' home. Contact Kalie Wehunt at 803-727-0696 to RSVP and bring something to share. Seating is limited.

YAMming in the Bible: Sunday school for young adults, Advent series "The Journey: Walking the Road to Bethlehem" by Adam Hamilton beginning Sun., Dec. 2(Room 235). Are you a college student home for the holidays? Come join us - we'd love to have you! Please contact Kathleen McDonagh for more information at 803-606-9745.
---
Decorating the Sanctuary for Christmas:
Please join our decorating team to get the Sanctuary ready for the holidays on Sunday, November 25 at 4:30 pm.
---
Church Blueprints and Drawings: The Session Facilities Committee is attempting to gather all of the church construction drawings and other documents into one
area and make them available via computer to those needing them. We are still missing drawings of some of the phases of expansion. If you have, or know of someone who has (such as past members), please bring them to Alisha Hudson or Jennifer Jennifer Dever at the church office, or call or email Flip Law at 803-727-7795 or
cu1969tiger@gmail.com.

Senior Adult Dinner & LCCS Concert:
Friday, November 30 at 5:30 pm in Room 151 followed by the LCCS Concert at 7:30 pm in the Sanctuary. Dinner $8/Concert $12 to be paid separately. Reservations required by Tuesday, November 27. Contact Pansy Floyd at 359-7770, ext. 11 or
pfloyd@saxegotha.org.

Memory Café
(November 29, 10:30-11:30 am in the LightHouse) provides a gathering place for friends with Alzheimer's (or other dementias), along with their caregivers and families, to relax and enjoy
socialization, refreshments, discussion and Christ-centered encouragement. Contact Jennifer Dever:
jdever@saxegotha.org
or 359-7770 ext. 63 if you are interested in volunteering or attending.


WANTED:
A few good women to provide one dish per month to the Sistercare
shelter in West Columbia. Contact Stacey Rowlette for further information: 803-312-5570 or
srowlette@sc.rr.com
.
Prayer Shawl Ministry:
If you like to knit, or would like to learn to knit, this group is for you. Meets on the 1st & 3rd Thursdays of the month in the MB, Room 154 (10:00-11:30 am). Questions? Please call Polly Askew at 803-359-7263.




Temporary Location Change for Nailbenders
:
Meet at 8:00 a.m. (Second Saturday of the month) at
the
Lexington IHOP
(while the Chick-fil-A at 5560 Sunset Blvd. is under construction) then leave from there to assist individuals in need. Everyone is welcome to help! Contact Keith Hall with questions:
Nailbenders.sg@gmail.com.
---
Church Directory Pictures This Fall!
Saxe Gotha is working with LifeTouch to create a Member Directory this fall. Every member will receive a print directory and access to an updated online and mobile directory. You will receive a free 8 x 10 photo of your family for participating in the photo session. Please take the time to get your photograph made - we would like all members to be included!

The photography sessions will be in LH Rooms 141-142 on the following dates:
November Dates:
(Just 10 appointments remaining, please book today!)
Wed. 11-28-18 2-9pm (currently full)
Thurs. 11-29-18 2-9pm 9 (8 spaces remaining)
To book an appointment for your Saxe Gotha Directory photography session:

Retouching: If you paid to have your LifeTouch photos "retouched," and you don't feel like it was done, you can call their customer care department and have it done. 1-888-313-1746. You must have your 8-digit customer number that begins with an "8" or "9".


Free Church Photos are In!

If you had your photo taken for the church directory and didn't purchase additional photos, your FREE photos from LifeTouch are on the table in front of the receptionist's desk in the church office. These are the free 8x10's. If you ordered photos, they will be mailed directly to your home.
---
Drive Thru Prayer: November 20, 3rd Tuesday of the month,
7:00-8:00 am, SGPC Parking Lot. Join together as we love and support community members in need of prayer. We will need prayer warriors, enthusiastic sign holders and traffic directors. To Volunteer, contact Loretta Gobbel at 319-4608 or Pete Eckert at 608-9835 or email
missions@saxegotha.org
.


Usher Ministry:

Would you like to help out by being anUsher, Greeter or Crew member?
If you would like to enjoy fellowship in serving, join the FISH team. Contact Deck Hudson 359-5482 / email
spursusc@aol.com
.
Amazon Smile
: When shopping on Amazon.com, please remember to
go through
smile.amazon.com
. This sends donations to Saxe Gotha with each purchase.
Volunteers Needed for The Bereavement Ministry:
If you enjoy cooking, baking or serving others, please prayerfully consider volunteering to help with the Bereavement Ministry. We provide light food for receptions following funerals for Saxe Gotha members or a meal for family members on the day of a funeral. This could not happen without help from Saxe Gotha members. If you think you may be interested in helping with this much needed Ministry please call Vicki Williamson at 803-957-5068 for more information.

Flower Ministry: The presence of flowers in the Sanctuary on Sunday m
ornings brings added beauty and Glory to God during our weekly gatherings for worship. There is a notebook available on the podium in the Narthex to sign-up to provide flowers or you can contact Robin Wilkes at: 803-530-7603.
Renewal -
Don't forget to join the Scripture memory challenge,
Renewal. It's not too late to begin. For more details and to stay up to date, check out the Renewal Facebook page. All you need to do on the 1st and 15th of the month is post your name, city, state and scripture. Let's join together and fill our hearts with scripture!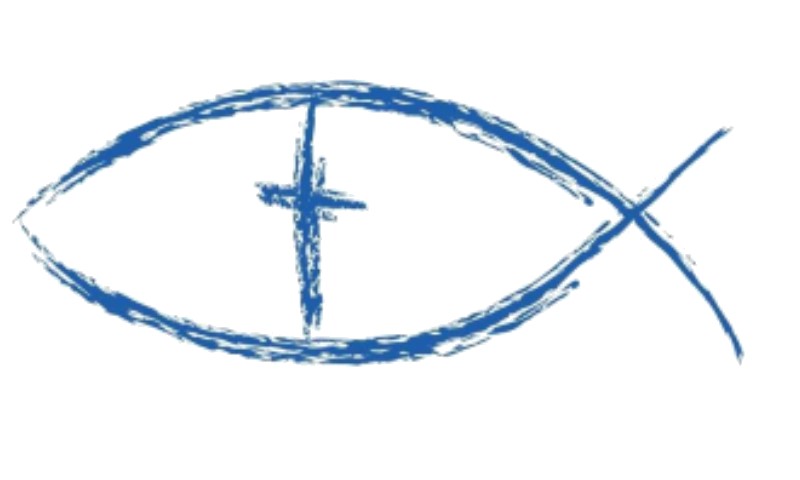 F.I.S.H Teams: 11/25: Team 4, 12/2: Team 5, 12/9: Team 6, 12/16: Team 1, 12/23: Team 2, 12/30: Team 3.
Lexington One Backpack Program: (Club 45 is packing on Sept. 30)
Saxe Gotha partners with Lexington School District One to support the Backpack Program. As a partner, we fill backpacks and send them to schools for weekly distribution to children who have great need. Each child identified as having need receives a backpack filled with child-friendly, nutritious, easy-to-open food to last over the weekend.
Items Needed for Backpacks:
juice boxes
cereal/granola bars
snack crackers
single serving cereal boxes/bowls
raisins
peanut butter
fruit cups/pouches (please no applesauce cups)
pudding cups
oatmeal packets
If you, your family, SGPC circle or small group is interested in donating food or packing bags to assist with this Lexington One effort, please contact Holly Waldrip (
waldrip@sc.rr.com
). Also, you can place donations in the blue bin in the church main office. Thanks for caring for children in need in our community!
Stephen Ministry
is our congregation's one-to-one care
giving ministry. These connections are confidential and matched up by gender. God works through Stephen Ministers to plant a seed of hope and healing in a person whose life seems barren and forlorn because of crisis or tragedy. What do Stephen Ministers do? These individuals listen to people in need, explore feelings, pray, share Christ's love, maintain confidentiality, and attend to the care-giving process, while leaving the results to God. Stephen Ministers have big hearts. If you are feeling unloved or need a friend, contact Carol Perrin at (803)917-6690, the referral coordinator. Please know that your identity and requests are kept confidential.
Sermons Available Online: To listen to past sermons, please go to www.saxegotha.org/media.

Saxe Gotha Library: For a complete listing of the titles in the Saxe Gotha library, please click here.